Hello readers! Hope you are having a blessed week so far! I am going to share with you a delicious spinach salad recipe that is perfect for the summer!  Spinach is wonderful for our health , as you know it is a good source of iron. It also has cancer fighting properties, protein, antioxidants, improves digestion, and contains vitamin E, C, and K and fiber.  
Spinach, Avocado, and Strawberry Salad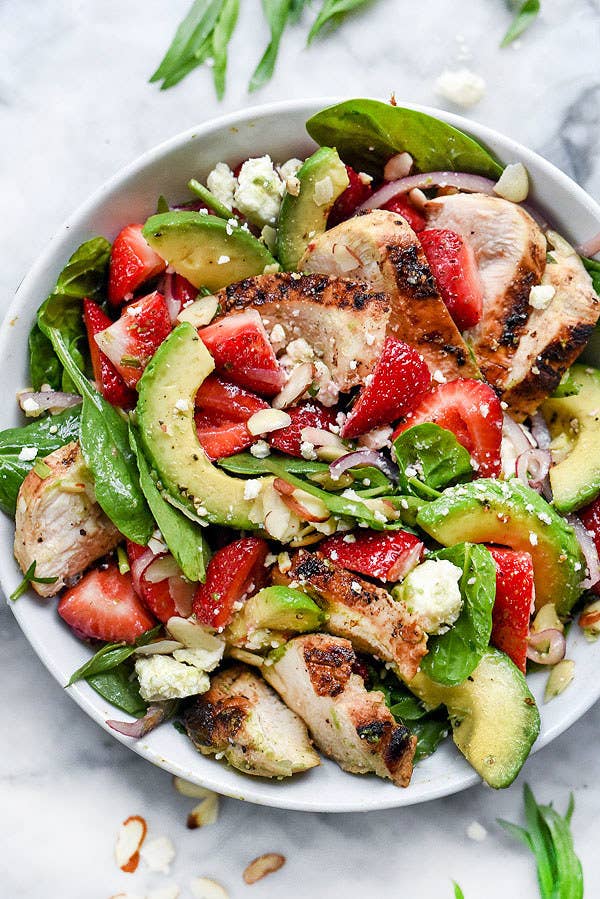 6 cups fresh baby spinach
1 pint strawberries, hulled and sliced
1 -2 avocados, peeled, pitted and diced
 
4 ounces goat cheese ( optional)
1/4 cup sliced almonds, toasted
half a small red onion, thinly sliced
                       You may add chicken, tuna, or salmon for protein.
Mix all the ingredients together in a large bowl and drizzle with a balsamic dressing  and serve.
From our heart to Yours!